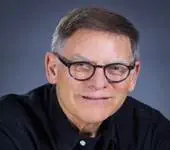 Dr. Philip Prinz
Director
Dr. Philip M. Prinz joined the Board of Directors in 2016. Dr. Prinz is Professor Emeritus in the Department of Special Education at San Francisco State University (SFSU). He also served on the faculty of the Joint Doctoral Program in Special Education administered by SFSU and the University of California, Berkeley. Previously, Dr. Prinz was on the faculty in the Communication Disorders Program at The Pennsylvania State University and the Department of Communication Disorders at the University of Colorado.
He completed a B.A. in Comparative Literature at UCLA, an M.S. in Journalism at Northwestern University, an M.S. in Speech, Language & Hearing Sciences at Boston University, and a doctorate in Applied Psycholinguistics and Special Education at Boston University. Dr. Prinz holds the Certificate of Clinical Competence (CCC) in Speech-Language Pathology from the American Speech, Language and Hearing Association (ASHA) and a Speech & Language Pathologist License from the State of California.
He conducts communication/language and literacy assessments with children and adults. His research has emphasized, among other things, language differences and disorders across spoken, written, and signed modalities; American Sign Language (ASL) acquisition and assessment; the relationship between ASL proficiency and English literacy development; and the differentiation between typical vs. atypical language abilities of English language learning children (second language learners).
Dr. Prinz has received research grants from the U.S. Department of Education (Office of Special Education Programs) and was a recipient of Research Fellowships from the Alexander von Humboldt Foundation and the Fulbright Commission. He received an Ed Roberts Senior Fellowship from the National Institute on Disability and Rehabilitation Research (NIDRR) and the University of California, Berkeley.